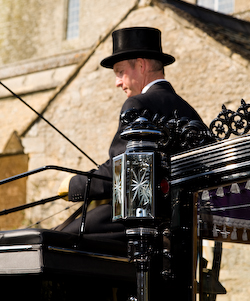 Funerals
For a dignified farewell, our original Victorian hearse comes complete with two black Fresian horses. We dress the horses with traditional feather plumes and decorative black side drapes, with a silver trim. Our staff are courteous and wear full livery.
We pride ourselves on our professional and respectful service.
Based in Oxfordshire, we offer our services throughout the south of England.
To see photos of our horses and carriages click here